Arriva Blog: David Brown, Managing Director Arriva UK Rail reflects on the sector and the need for reform to bring passengers back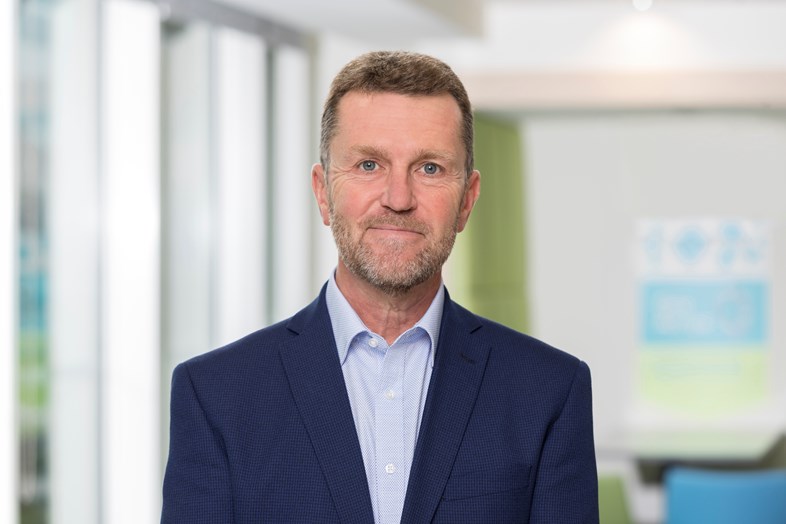 Listening to the comments of the UK Rail Minister, Chris Heaton-Harris at the Rail Recovery Conference this morning, I was heartened to hear recognition for the essential role that rail will play in the economic recovery of the UK as we emerge from Covid restrictions. The way the sector responds and brings passengers back to its services will be critical in a world which has changed.
The need for reform of our railways is well documented and accepted by both Government and Industry. Covid has accelerated that need because of the sudden change in travel patterns and the prolonged impact on our daily lives, but the pandemic also changed the course of reform while the Government rightly prioritised putting temporary funding and approaches in place to ensure essential services could keep running.
I'm proud of how Arriva has stepped up to the challenges we've faced of safely running a railway during a pandemic and how our people have shown tremendous resilience. Every day we have ensured communities and key workers stay connected, while we've also managed the complexity of adapting our business to changing restriction and processes.
Now the rail industry must seize control of its future with the Government's roadmap out of lockdown published - we should take the opportunity to accelerate our plans and improve the railways for all passengers.
The publication of the Williams Review White Paper is on the way. No doubt it will highlight pre-pandemic legacy issues which are as relevant today as they were in 2019, while also reflecting the new and current challenges we face. Arriva will be front and centre, working with Government and the Industry to deliver a future facing, innovative, passenger-centric railway with the right levels of investment. We have demonstrated over the last year how responsive and adaptable we can be and some of the achievements of 2020 must remain embedded in rail services – such as improved punctuality, use of digital technologies, contactless booking and travel, enhanced cleanliness and hygiene, and operational resilience.
Long-term reform is needed for sure, but short-term change, at pace, is vital if we are to respond to and meet consumer needs right now. Collectively we need to ensure that the railway as a whole system is as efficient as possible, whilst attractive to returning passengers. Passenger trends have changed - the railways must be better than ever if we are going to bring people back, which is critical to the economic health of our towns and cities.
Key to this is digitalisation to enable more flexibility with dynamic pricing, innovative incentives and improved timetables to provide capacity solutions. All of this must be made easier and quicker to implement - this will unlock competition, allow operators to respond to trends, drive growth and also future proof processes and systems to enable quick response to potential crisis in the future. This in turn reduces the burden on the taxpayer. Bringing passengers back is the first step to recovery, then we can turn to creating a framework to foster loyalty and trust.
Arriva's expertise spans 14 countries across Europe, with differing levels of regulation and control, different competitive marketplaces and economic conditions. This expertise will be invaluable as we play a pivotal role in reform.
The decarbonisation agenda is crucial if the UK is to meet its targets and public transport plays a pivotal role in that too. It would be a tragedy if the legacy of Covid was that we return to our cars, setting society back. Let's work together but let's also foster a responsive and nimble mindset and get on with delivering for passengers right now.