Arriva Blog: Rail must become more customer-centric to bring passengers back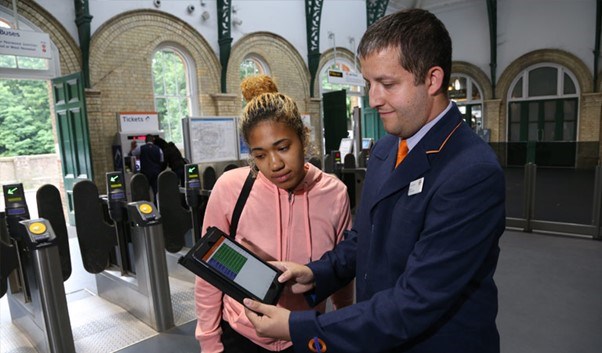 David Brown, Managing Director Arriva UK Trains
In the week where restrictions lift in the UK, we have an opportunity to ensure that our customers have great experiences as they return to offices and other areas that are opening back up. Public transport is fundamentally a service industry, and like any other service industry, we must meet and exceed passengers' expectations, now more than ever!
In a world where the five day a week commute and being in an office from nine-till-five is far from a certainty, train operators and government alike face a major challenge in rebuilding patronage and confidence on public transport.
Now that the UK has taken significant steps to reopen its economy, I firmly believe that providing exemplar customer service, highlighting more options for leisure travel in the UK, along with the enhanced cleaning that we introduced during the pandemic, and plan to continue, will be significant tools at our disposal to help bring people back to rail.
Research by Transport Focus shows us that there is a great deal of difference in the perception of how safe rail travel is between those that have continued to travel with us throughout the pandemic, possibly because furlough or working from home wasn't an option, and those that have not. People that continued to travel by train have seen the steps that the industry is taking and feel that it is a safe environment.
So, encouraging passengers to take that psychological first step and make that first journey is essential; and we must make it an excellent experience for them. However, it is likely to continue to be a fine balance between accommodating passengers' concerns, for example respecting that many still wish to wear face coverings and operators encouraging others to do the same, while being clear that public transport is safe, for the foreseeable future.
Moving on from a return to commuting, Covid-19 international travel restrictions have led to many more holidaying in the UK.
According to the latest research conducted by Visit Britain, the UK public anticipate taking a similar number of domestic short breaks in comparison to pre-pandemic intentions. When asked if they would take more, about the same or fewer domestic trips, 58% say they will travel more or about the same compared to normal and only just over 1 in 5 say they will take fewer trips than normal (22%). This could indicate a big opportunity for rail and entice people out of their cars.
Growth in the use of rail travel to domestic tourist destinations would not be too dissimilar to the first heyday of the railways. In Victorian and Edwardian times moving, hundreds of thousands of domestic tourists to British resorts was big business!
To that end, Grand Central, that's ability to exist is dependent on knowing what the customer wants, has heavily focussed its summer marketing materials on showcasing the destinations that it serves. A novel aspect of this includes new videos on its digital channels, filmed from inside the train and showing destinations along our routes, under the title 'Ticket To A Great Summer'. And at Chiltern we partnered with Buckinghamshire Council earlier in the year at Aylesbury Vale Parkway station to promote quiet getaways accessible by rail. We installed hireable e-bikes in the station car park, and in the grounds of Waddesdon Manor. These two locations are linked by a quality 4.5km walking and cycling route that winds through glorious rural Buckinghamshire (the award-winning Waddesdon Greenway).
Chiltern is also reinforcing its customer service principles by embedding new customer service standards and behaviours with its staff as we seek to rebuild passenger numbers after Covid-19. This will include mandatory eLearning modules to educate on the needs of customers and their changing expectations. The new standards contain a set of behaviours that all staff should follow to ensure that we are truly delivering great journeys every day. These are nothing revolutionary, but they are incredibly important. The standards are:
Getting the Basics Right – Making every day journeys feel extraordinary
Looking the Part – Staff wear their uniform correctly and with pride
First Time Resolution – Ensuring staff feel empowered to make a difference in the moment to turn unhappy customer experiences into great ones
Create Great Memories - Seek out and take the opportunity to leave a great lasting impression of Chiltern Railways on our customers
Working as One Team - Pro-actively work with, and for each other to keep the customer at the heart of what we do
I believe that by working together, by providing the services that enable the changing journeys that customers wish to make, that are punctual and provide value for money, we can rebuild patronage, meet, and exceed customer expectations and keep the railways sustainable for the long-term.