Arriva Blog: We're celebrating inclusion and the importance of creating a society where all people can thrive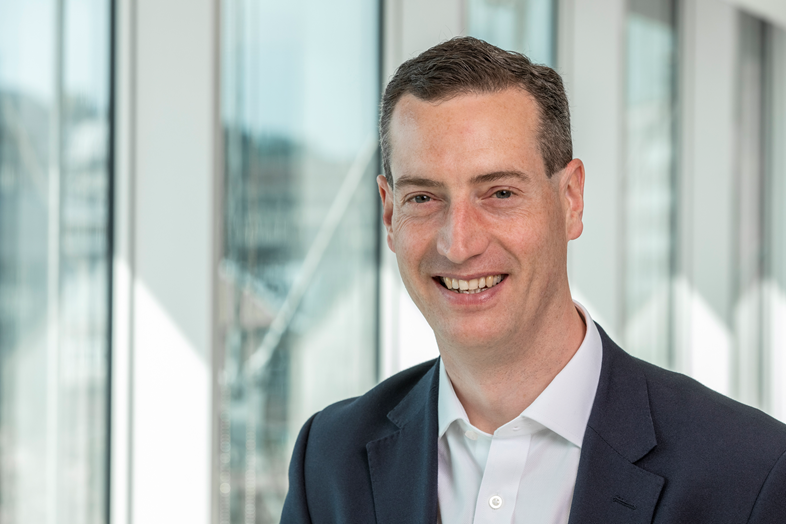 Mark Thornley, Arriva Group Talent and Reward Director
With the start of Inclusion Week, I've been reflecting on how the modern workplace is evolving faster than at any other time in our history and how businesses can attract and retain wider, more inclusive talent pools and build a more resilient organisation for the future.
Today's workforce expects more than just their monthly pay, they want to work for a company that is trustworthy and has a good reputation, prioritises well-being, health and safety, has great working conditions, training and career development, a supportive and respectful environment with good work/life balance. They also want to work for an organisation that is diverse and inclusive. These workplaces earn deeper trust and enhanced commitment from their employees - and outpace their competitors by respecting individuals' unique needs, perspectives and potential, because this means they retain the employees that are talented and committed.
Arriva already prides itself on being inclusive, but we also recognise that as a large and responsible employer of around 35,000 colleagues and with a pan-European footprint, there is always more that we can do to build diverse and talented teams that reflect the very varied communities we serve. This is why we launched our Group-wide Inclusion Strategy this time last year, to ensure a co-ordinated approach across all our European businesses, so that all parts of Arriva are aligned behind common goals. One year on and we're seeing a shift in the right direction, but there is more to do.
Why is Inclusion Important?
Inclusive workplaces are more likely to have diverse teams – and this is a critical component of having a thriving and sustainable business for the long-term. By having more diverse teams, we will embrace different insights, perspectives, and experiences. This will in turn challenge us to be even more innovative in the passenger transport solutions and services we provide for our clients and our passengers. A diverse team is going to be much more attuned to the interests and perspectives of passengers, and all parts of the communities we operate within.
Our Vision and Values
Our vision to help shape a future where passenger transport is the best choice is underpinned by our values – we care passionately, we do the right thing, and we make the difference. We are a people focussed business – our people are essential to the services we provide, connecting our customers to schools, jobs and the people they love.
Our inclusion strategy sets out a framework and some clear targets related to our workforce, our workplaces, our clients and passengers and how we serve our local communities. Targets will see us increasing the number of women and other underrepresented groups in senior leader and management positions as well as significantly increasing the number of women employed in driver roles.
The new strategy will run up until 2030, by which time we expect:
25 per cent of senior leaders and managers will be from under-represented groups
50 per cent of senior leaders and managers will be women
We will have achieved a 100 per cent increase in women drivers across all our businesses.
In the last 12 months we have seen all our business units improve the number of women drivers they are attracting into their teams. In addition, 42 per cent of external hires for our senior management community were women and 37 per cent of internal promotions were also women. We are also reviewing all our recruitment strategies to ensure they are fully inclusive and that short lists are diverse. In the workplace we already have policies in place to ensure we are fully inclusive, and all colleagues feel comfortable to be themselves. We continue to review our rosters and shift patterns to ensure we can attract as wide a talent pool as possible and we are trying to particularly take into account those with caring responsibilities.
I'm proud that all Arriva employees are able to succeed regardless of their age, gender, ethnicity, or any other characteristic. We hope that embracing diverse perspectives and experiences will help us meet the skills gap in professions such as engineering and technology, as well as addressing the need for new and different skills and qualifications as we transition to net-zero.
I consider myself fortunate to have built a career in transportation. It is true that this sector is often thought of as traditionally male dominated, but this is starting to change. We will accelerate this change by adapting the way we recruit, the training we provide and the culture we nurture. We must meet our goals to continue to be successful long into the future. When I look across Arriva, I see opportunities across all levels for people to thrive – and that's the way it should be.