Arriva Blog: The importance of passenger transport across Europe as we transition to a zero-emission future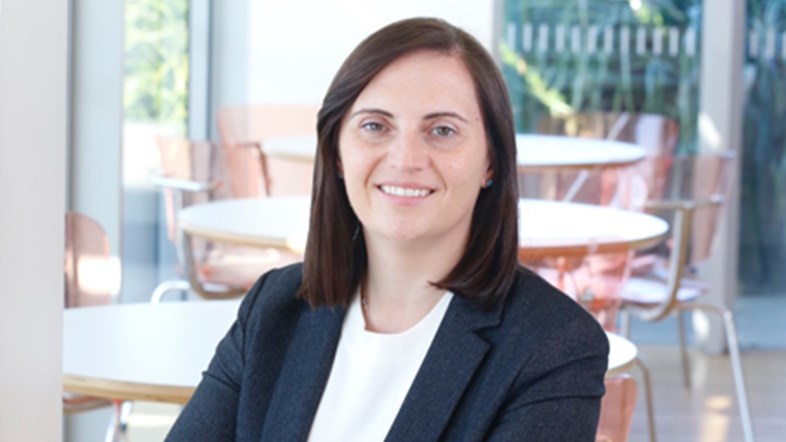 Sian Leydon – Member of the Arriva Management Board and Managing Director of Mainland Europe
Passenger transport is already a greener option when compared to private cars and it's clear to me that we have a huge opportunity, as a society, to make a positive difference by simply getting out of our cars and onto public transport. That's something we could all decide to do now.
I recently took up my role as Managing Director of Mainland Europe for Arriva Group and I've been travelling around many of our European businesses, getting to know our client bodies in various regions. It's so important to understand intimately the challenges they face and discuss how we can work in partnership with them to accelerate decarbonisation of the transport sector.
Every business and every nation will need to play its part and in our capacity as a leading passenger transport provider, we know that we have a role, but we also know we can't achieve our goals alone – partnership is essential for success!
We recently launched our Zero Emission Institute to help us accelerate our own journey. It will be a central hub of knowledge and expertise where we will work in partnership throughout Europe to share best practice and build strategies which will enable the transition to net-zero.
The ZEI will harness our experience, built up across our pan-European group, to help inform sustainable mobility strategies. It will also analyse the full lifecycle cost of vehicles and their environmental impacts to help find solutions to making them more sustainable and affordable.
It has been widely reported that the transport sector accounts for close to 25 per cent of Europe's greenhouse gas emissions when all forms of transport are taken into consideration, and this is the main cause of air pollution in cities. As part of the EU's objective to reach climate neutrality by 2050, the transport sector must decarbonise.
We take our responsibility seriously and we are passionate about building a more sustainable future. This means two things:
We must encourage modal shift. Getting people out of cars and onto public transport is one of the biggest changes we can make as a society right now.
We must work together to ensure the public transport sector itself becomes greener, more sustainable and fit for a zero-emission future.
Across our Group and the countries in which we operate, we are already investing in zero-emission bus fleets, hybrid trains and alternative fuels. We are trialling new technologies that can help us reduce our emissions, and we are starting to future-proof our depots in preparation for growing number of zero-emission vehicles. This is something we have done recently in Madrid with the opening of the new combined headquarters and bus depot built following Passivhaus Institute for performance-based energy standards. With new infrastructure installed later this year, we will be able to support the charging of hybrid, electric and gas-powered vehicles from our Madrid depot.
In other markets, we are also leading the way. Our business in Croatia was the first transport operator to introduce an electric bus into passenger operations as part of an extended live trial which will allow our team to share real-time data with the local passenger transport authority. In Czech Republic we are operating clean vehicles in nine cities and have had electric buses carrying passengers since 2017 in Třinec – these are now being extended into other cities with significant expansion of both vehicles and infrastructure.
There are many such examples from around Arriva's many European businesses and these initiatives will keep us fit for the future, and on track for the transition to sustainable transport.
But we cannot achieve decarbonisation alone. Full decarbonisation is complex and takes time and partnership with transport authorities, vehicle manufacturers, energy providers, research institutions, and many others, especially passengers. The choices and demands that our passengers ultimately make, will be essential to supporting this journey.
I talk a lot about "partnerships" because this, along with long-term planning, is the key to success. I am excited that Arriva has launched a ZEI to centralise our experience and expertise - and support cities and regions to create cleaner mobility strategies and networks. I look forward to working with stakeholders to accelerate change and help to tackle one of the biggest challenges of our generation.
There is much to do across Europe, but I am confident that by working together we will build a better and greener future where passenger transport is the best choice!