Arriva awarded largest single bus contract in Slovenia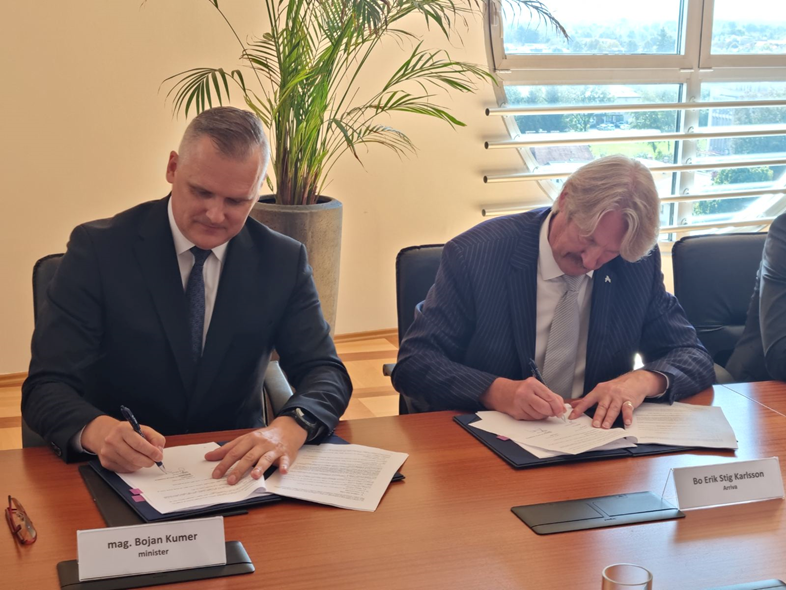 Arriva increases market share in Slovenia by more than four percent to 47.8 percent.
Contract runs for five years with option to extend to eight years.
New contract valued at €274 million over its term.
London: Wednesday September 27, 2023. Arriva Slovenia has been awarded a renewed and expanded contract to run the regional public transport services across large parts of the country in an agreement that will see Arriva growing its market share by more than four percent for its regional bus operations.
The Slovenian regions of Gorenjska in the north, Podravska in the north-east, Osrednjeslovenska in the central part of the country and Obalno-kraška in the west, will be served under the new contract, which is the single largest bus contract ever awarded in Slovenia.
The new contract starts on July 1, 2024, and is worth approximately €274 million over the five-year term and has the option to be extended for a further three years. Arriva is expected to operate nearly 300 vehicles across more than 24 million driven kilometres – an increase of eight percent over the previous driven kilometres. Around 750 employees will support Arriva's operations.
Sian Leydon, Arriva Group Managing Director for Mainland Europe, said: "This is a fantastic win for our team in Slovenia. Being awarded the largest single bus contract ever is something to be incredibly proud of and is testament to our excellent reputation and the success of our business in Slovenia. We have a strong track-record of delivering reliable and sustainable bus travel throughout the country and I'm proud of the team and what has been achieved. We can now look to the future with confidence in Slovenia."
The regional bus lines are a large proportion of Arriva Slovenia's overall operations in the country, representing 85 per cent of its business there. This contract win will provide welcome continuity for Arriva's employees as well as reassurance for its customers who have come to rely on Arriva's quality services and international experience.
About Arriva Group:
Arriva is a leading provider of passenger transport across Europe, employing around 35,500 people and delivering around 1.5 billion passenger journeys across 10 European countries. We are part of Deutsche Bahn (DB), one of the world's leading passenger and logistics companies. With buses, trains, coaches, trams, waterbuses, bike-sharing systems, and on-demand transport solutions, Arriva proudly connects people and communities safely, reliably and sustainably, delivering these services in a better way, every day. The activities of Arriva are divided into four lines of business: UK Bus, UK Trains, The Netherlands and Mainland Europe. Arriva has operations in the Czech Republic, Croatia, Hungary, Italy, the Netherlands, Poland, Slovakia, Slovenia, Spain and the United Kingdom.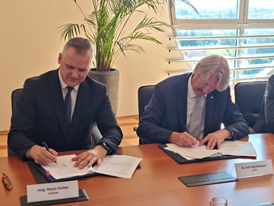 Bojan Kumer, Minister of the Environment, Climate and Energy with Bo Karlsson, CEO Arriva Slovenia
Download