Arriva Group announces new rail contract for growth in Czech Republic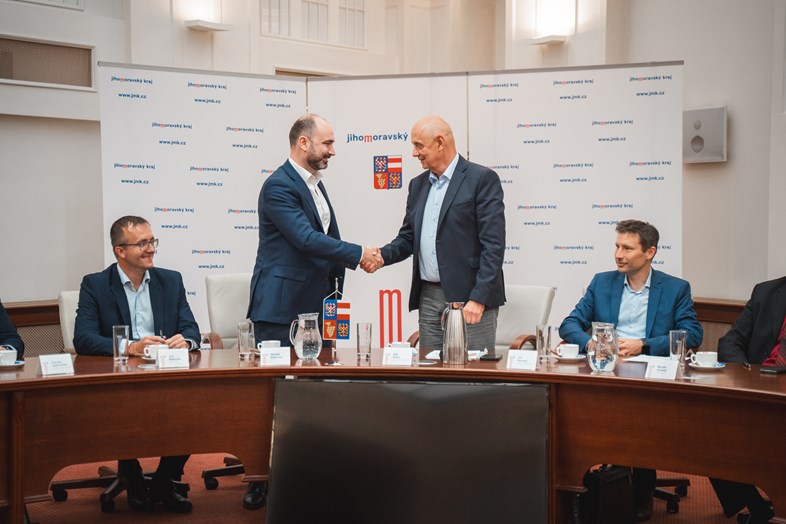 Rail contract awarded for 10 years, worth €94 million
Entering a new region growing Arriva's footprint in Czech Republic
Arriva Czech Republic to start new rail services from December 2024.
Arriva Group has been awarded a rail contract for the operation of trains in the South Moravian region of Czech Republic following a competitive tender process. This latest win is set to further strengthen Arriva's footprint.
This signing follows the recent 15-year rail contract awarded to operate services in the Pilsen region of Czech Republic, securing Arriva's position as the second largest private rail operator in the country.
Sian Leydon, Arriva Group's Managing Director for Mainland Europe, commented: "We are delighted that our team has been successful in securing a contract in a completely new region of the Czech Republic, growing our business there. This contract will expand on our presence in the neighbouring region of Zlín."
The new train services are due to start operating in December 2024 and the contract will run for 10 years. Passengers in South Moravia will be served by 13 new trains, which will be able to carry 100 seated passengers, with additional spaces for prams, wheelchairs and bicycles.
Arriva has demonstrated long-standing success in rail operations in Czech Republic, in particular a three-year track record of delivering high-quality passenger services on lines in the neighbouring region of Zlín, which led to this successful bid. In the coming years Arriva aims to ensure seamless inter-city connections and a focus on improved accessibility.
Arriva recognises that the public transport industry has a very real role to play in transforming towns and cities. As a leading passenger transport company, Arriva wants to help shape a future where passenger transport is considered the best choice. Partnership with passenger transport authorities and municipalities across Europe is at the heart of this ambition.
About Arriva
Arriva is a leading provider of passenger transport across Europe, employing around 34,600 people and delivering around 1.5 billion passenger journeys across 10 European countries. We are part of Deutsche Bahn (DB), one of the world's leading passenger and logistics companies. With buses, trains, coaches, trams, waterbuses, bike-­­­sharing systems, and on-demand transport solutions, Arriva proudly connects people and communities safely, reliably and sustainably, delivering these services in a better way, every day. The activities of Arriva are divided into four lines of business: UK Bus, UK Trains, The Netherlands and Mainland Europe. Arriva has operations in the Czech Republic, Croatia, Hungary, Italy, the Netherlands, Poland, Slovakia, Slovenia, Spain and the United Kingdom. For further information: www.arriva.co.uk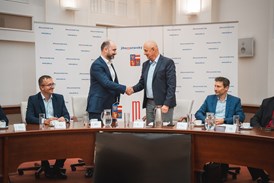 LtoR Jiří Nálevka, Director of Trains Arriva CZ, Daniel Adamka, Managing Director of Arriva CZ, Jiří Crha, Deputy Governor South Moravia, Jiří Horský, Director Kordis in Jihomoravsky
Download