Arriva Group concludes sale of its Poland Bus business to Mutares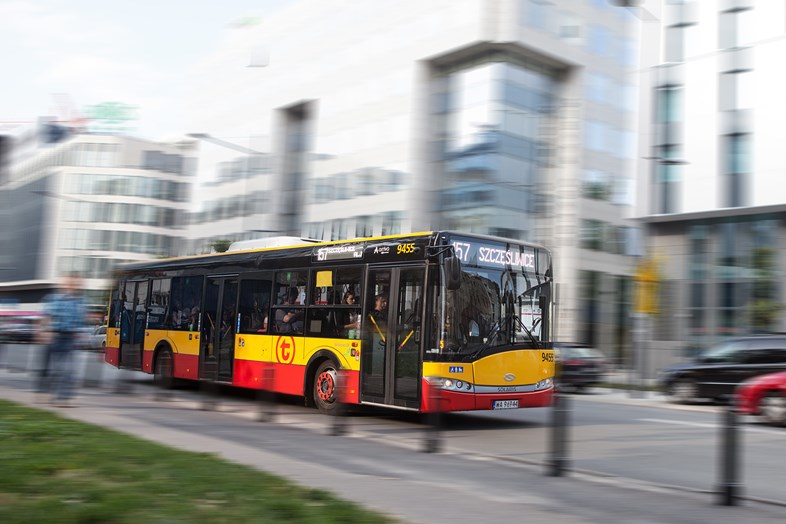 The transaction completed on June 15, 2023 with the employees from the Poland Bus business transferred over to Mutares SE & Co. KGaA
Poland Rail is not included in the sale and remains part of Arriva Group
The transaction concludes the agreement signed with Mutares in September 2022 to sell its Denmark, Serbia and Poland Bus businesses
15 June, London. Arriva Group is pleased to announce that it has concluded the sale of its Poland Bus business, to Mutares SE & Co. KGaA - an international financial investor. Arriva Group retains the Poland Rail business.
The sale concludes Arriva's sales process with Mutares, following the completion of transactions for Arriva's Denmark and Serbia businesses in May this year.
A decision to refocus the Arriva Group portfolio was taken in 2020/21 following a strategic review of the business, carried out in partnership with Arriva's shareholder Deutsche Bahn, and is part of the company's forward-looking strategy to maintain a strong and competitive business for the long-term.
The transaction with Mutares follows the sale of Arriva's rail and bus business in Sweden to VR Group in July 2022 and Arriva's bus business in Lisbon, Portugal to Dan Group in December 2022.
About Arriva
Arriva is a leading provider of passenger transport across Europe, employing around 35,500 people and delivering around 1.5 billion passenger journeys across 10 European countries. We are part of Deutsche Bahn (DB), one of the world's leading passenger and logistics companies. With buses, trains, coaches, trams, waterbuses and bike-­­­sharing systems, as well as on-demand transport solutions, Arriva proudly connects people and communities safely, reliably and sustainably, delivering these services in a better way, every day. The activities of Arriva are divided into four lines of business: UK Bus, UK Trains, The Netherlands and Mainland Europe. Arriva has operations in the Czech Republic, Croatia, Hungary, Italy, the Netherlands, Poland, Slovakia, Slovenia, Spain and the United Kingdom. For further information: www.arriva.co.uk
About Mutares
Mutares SE & Co. KGaA, Munich (www.mutares.com), as a listed private equity holding company with offices in Munich (HQ), Amsterdam, Frankfurt, Helsinki, London, Madrid, Milan, Paris, Stockholm, Vienna and Warsaw, acquires medium-sized companies in special situations, based in Europe, which show significant operational improvement potential and are sold again after undergoing a repositioning and stabilisation process. For the financial year 2023, consolidated revenues of EUR 4.8 billion to EUR 5.4 billion are expected. Based on this, consolidated revenues are to be expanded to approx. EUR 7 billion by 2025. As the portfolio grows, so do consulting revenues, which together with portfolio dividends and exit proceeds accrue to the Mutares Holding. Accordingly, a net income in the holding company in the range of EUR 125 million to EUR 150 million is expected for the financial year 2025. The Management Board and Supervisory Board together hold more than one third of all Mutares shares with voting rights. The shares of Mutares SE & Co. KGaA are traded on the Regulated Market of the Frankfurt Stock Exchange under the symbol "MUX" (ISIN: DE000A2NB650).