Arriva Group welcomes Deutsche Bahn's agreement to sell its business to I Squared Capital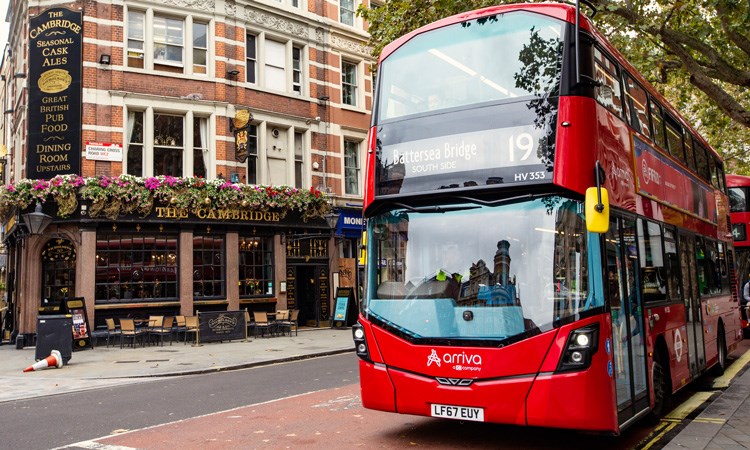 Arriva Group has today welcomed the proposed transaction between Deutsche Bahn (DB) and I Squared Capital, which will see ownership of the company transferred to I Squared during 2024, subject to the customary closing conditions and approvals.
I Squared has a track record of successful investments in infrastructure companies – from energy solutions companies such as Aggreko, through to transport and logistics services companies including TIP Group.
Importantly, I Squared is recognised for its commitment to creating long-term, sustainable value in the businesses it invests in, and has a reputation for helping management teams to improve operational performance while also investing significant capital in companies to support their transition to sustainable public utilities.
After the progress Arriva has made over the past few years in creating a stronger, more competitive business, I Squared's investment will now give Arriva the right platform for growth. By drawing on I Squared's experience, expertise and investment capabilities, the management team will be able to create new opportunities for Arriva's passengers, colleagues and Passenger Transport Authorities, while also helping to protect the planet by supporting a low carbon energy transition.
Commenting on the proposed transaction, Mike Cooper, Arriva Group CEO said: "This is a great opportunity for Arriva and the start of an important new chapter for our business. I know that the team at I Squared share our belief in providing sustainable transport services that cater for the needs of tomorrow, as well as the pressures of today.
"I Squared's investment in our business will help to unlock new opportunities and create value for everyone who is important to Arriva – our people, the planet, and above all the passengers we are privileged to transport every day.
"The Arriva brand and values will not only be unchanged by the transaction, but they will also be given a new lease of life. We are really looking forward to working together with I Squared and realising our ambition to become the leading passenger transport partner across Europe."
About Arriva Group:
Arriva is a leading provider of passenger transport across Europe, employing around 35,500 people and delivering around 1.5 billion passenger journeys across 10 European countries. With buses, trains, coaches, trams, waterbuses, bike-sharing systems, and on-demand transport solutions, Arriva proudly connects people and communities safely, reliably and sustainably, delivering these services in a better way, every day. The activities of Arriva are divided into four lines of business: UK Bus, UK Trains, The Netherlands and Mainland Europe. Arriva has operations in the Czech Republic, Croatia, Hungary, Italy, the Netherlands, Poland, Slovakia, Slovenia, Spain and the United Kingdom. https://www.arriva.co.uk/