Arriva Slovakia maintains existing business in Trnava region with contract win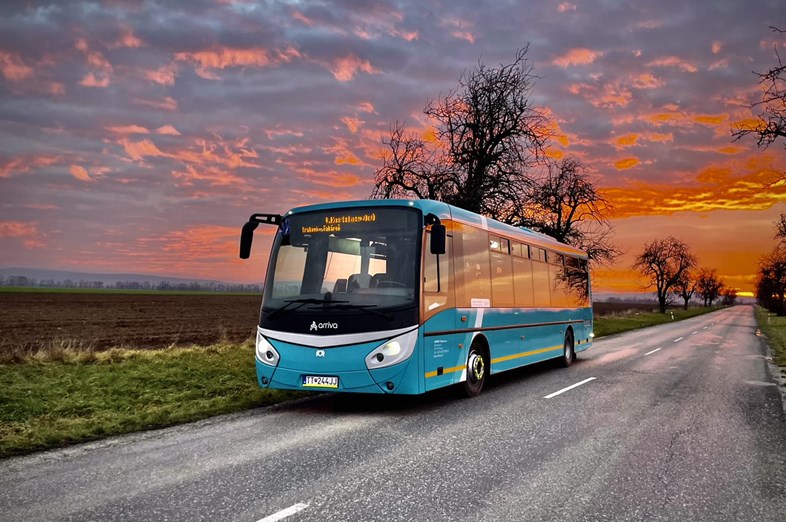 New 10-year contract for Arriva Slovakia starts January 2024
Arriva can build on its already strong track-record in the Trnava region
Enhanced passenger comfort continues to be at the heart of Arriva's success.
Arriva Slovakia has been awarded a new contract to operate suburban bus services in the region of Trnava, western Slovakia, following a public tender. With the 10-year contract, Arriva Slovakia secures its position as the strongest private operator in bus transport in the Slovak Republic.
The new bus contract starts from January 1, 2024 when Arriva's existing contract comes to an end. It will run for a period of ten years through to 2034, providing continuity for passengers in the region and for Arriva's drivers and other employees.
The length of the contract means Arriva will be able to plan and deliver service improvements through the course of 10 years running the service, including a planned renewal of part of the bus fleet, with 74 new vehicles due to enter service during 2024 alone.
Sian Leydon, Arriva Group's Managing Director for Mainland Europe, commented: "I'm delighted that the team has been successful in securing this contract for the next 10 years. Their expertise in delivering high-quality passenger transport, combined with the strength and experience of the Arriva Group will benefit passengers in the region for years to come".
Arriva has been operating in Slovakia since 2008 and serves the Bratislava, Košice, Nitra, Trnava and Žilina regions, where it provides urban and suburban bus transport. It also provides bike sharing services. This contract win sees Arriva retaining one of its key regions and ensuring the continuation of high standards of passenger service and comfort for the local community.
About Arriva:
Arriva is a leading provider of passenger transport across Europe, employing around 34,600 people and delivering around 1.5 billion passenger journeys across 10 European countries. We are part of Deutsche Bahn (DB), one of the world's leading passenger and logistics companies. With buses, trains, coaches, trams, waterbuses, bike-­­­sharing systems, and on-demand transport solutions, Arriva proudly connects people and communities safely, reliably and sustainably, delivering these services in a better way, every day. The activities of Arriva are divided into four lines of business: UK Bus, UK Trains, The Netherlands and Mainland Europe. Arriva has operations in the Czech Republic, Croatia, Hungary, Italy, the Netherlands, Poland, Slovakia, Slovenia, Spain and the United Kingdom. For further information: www.arriva.co.uk